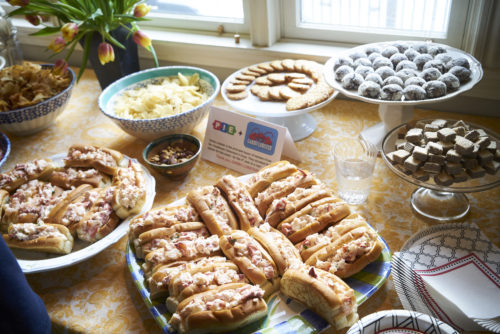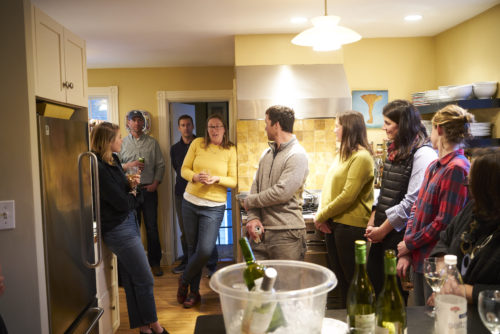 On a chilly evening in April, a boisterous group of both old and new PIE supporters joined together to munch on lobster rolls, sip wine, and pretend the snow outside was a figment of their imaginations.
The promise of Vinalhaven was the focus of the evening – friends sharing stories or laughing over memories, minds filled with quarry swims, picnics, and sunsets, in short – SUMMER. Those of us who were there could feel the excitement – both of friends reconnecting and of this special place that connects us all.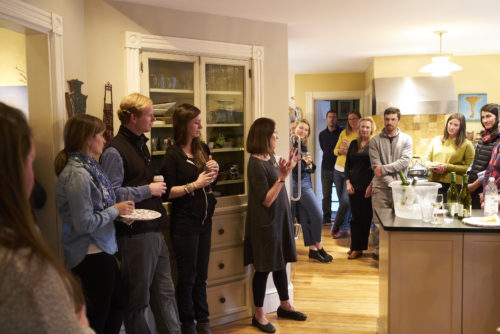 We are so grateful that such a large group took the time to come and show their support for PIE, and commit to supporting Vinalhaven through the work that we do. A huge thank you to Lucian Burg and Marie Pollard for sharing their beatiful home with us for this event!